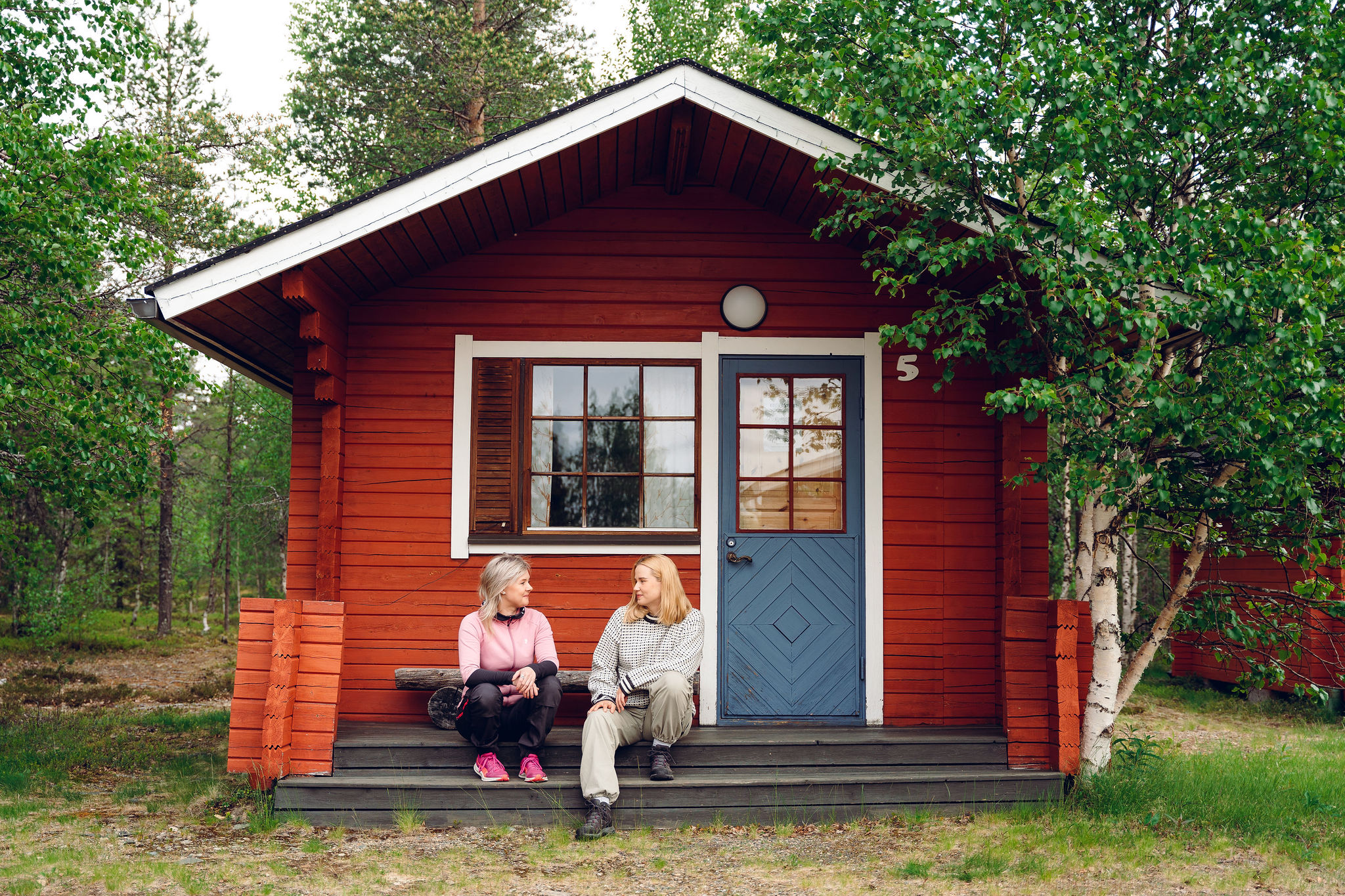 Peurasuvanto Cottages & Camping
WELCOME TO STAY AT PEURASUVANTO!
Peurasuvanto offers great opportunities for all friends of nature travel, as destinations such as Sompio Strict Nature Reserve, Pyhä-Nattanen fell and Pomokaira wilderness area are located nearby. We ensure the cleanliness and comfort of your stay together with our high standard partners, so that it is always safe for you to visit us.
Groups & events
Mon-Fri 8am-4pm
Tel: +358 10 230 5200
Email: info@sodankylahotel.fi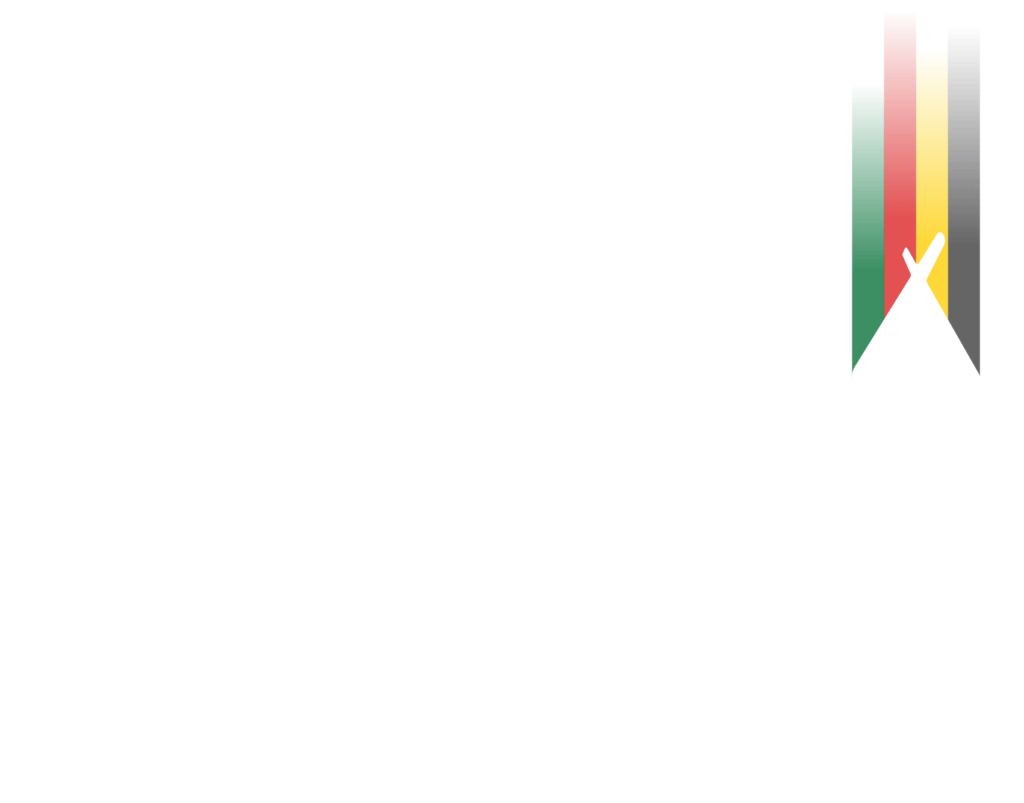 ---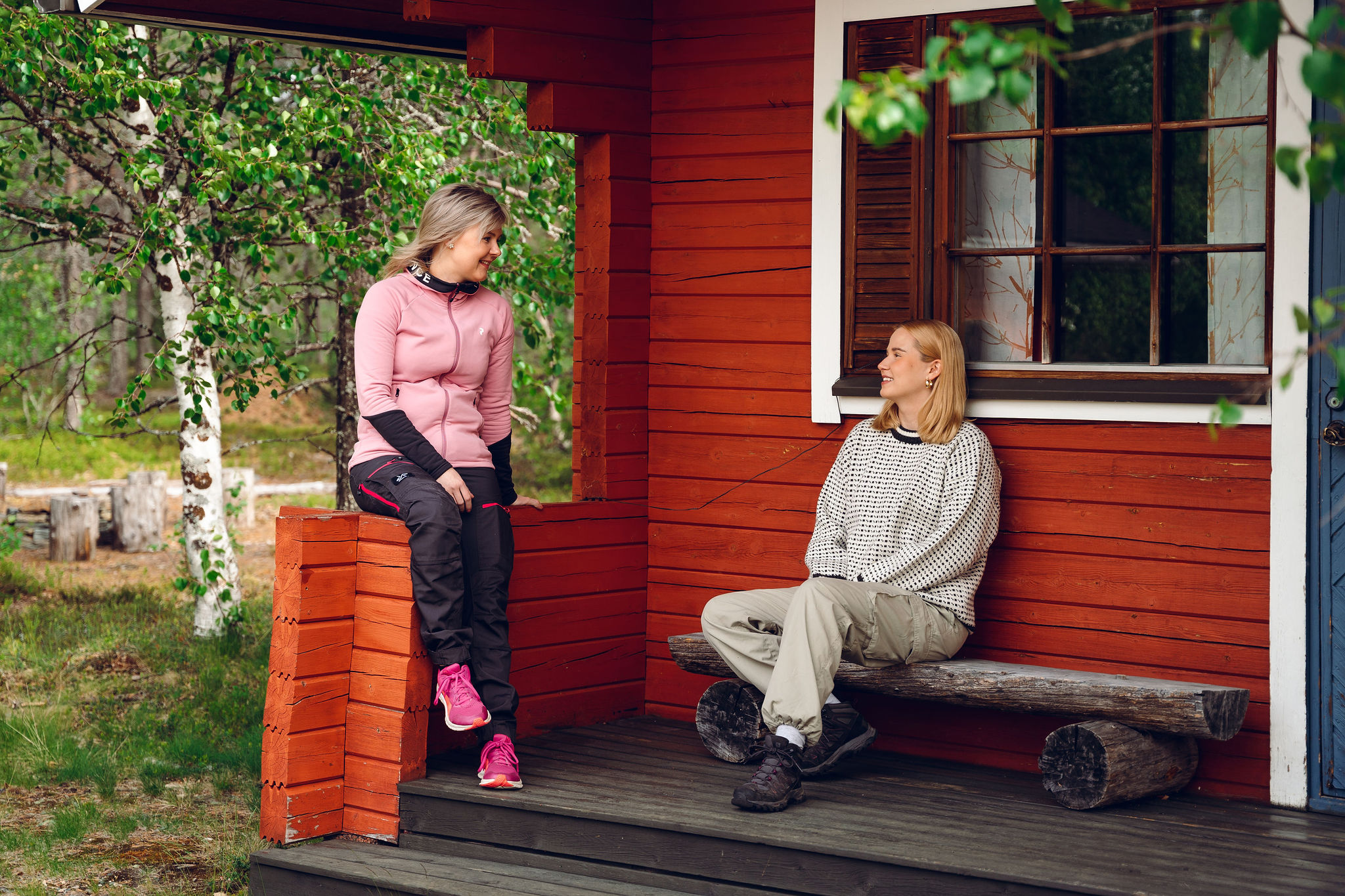 Accommodation
Peurasuvanto Cottages & Camping offers easily accessible wilderness-spirited cottage accommodation beside the main E75 road, in the middle of beautiful Lapland. You will find 12 cottages, a café-restaurant, sauna services, as well as fishing waters and berry-filled forests – everything you need for a nature break from your daily life. Peurasuvanto is located just beside Kitinen river, and one of our favorite features is the traditional hut located beside the riverbank, open for our customers to cook a meal on open fire.
Room types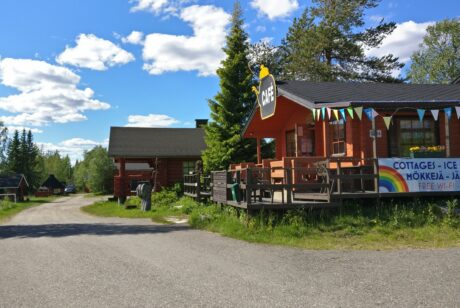 Relaxed in a tent.
You will also found a couple of tent spots at Peurasuvanto. When you arrive with your tent, the nightly price includes the use of the common shower & sauna, our maintenance building, the fire spots of the area and even have a dip in Kitinen river if you wish. Welcome!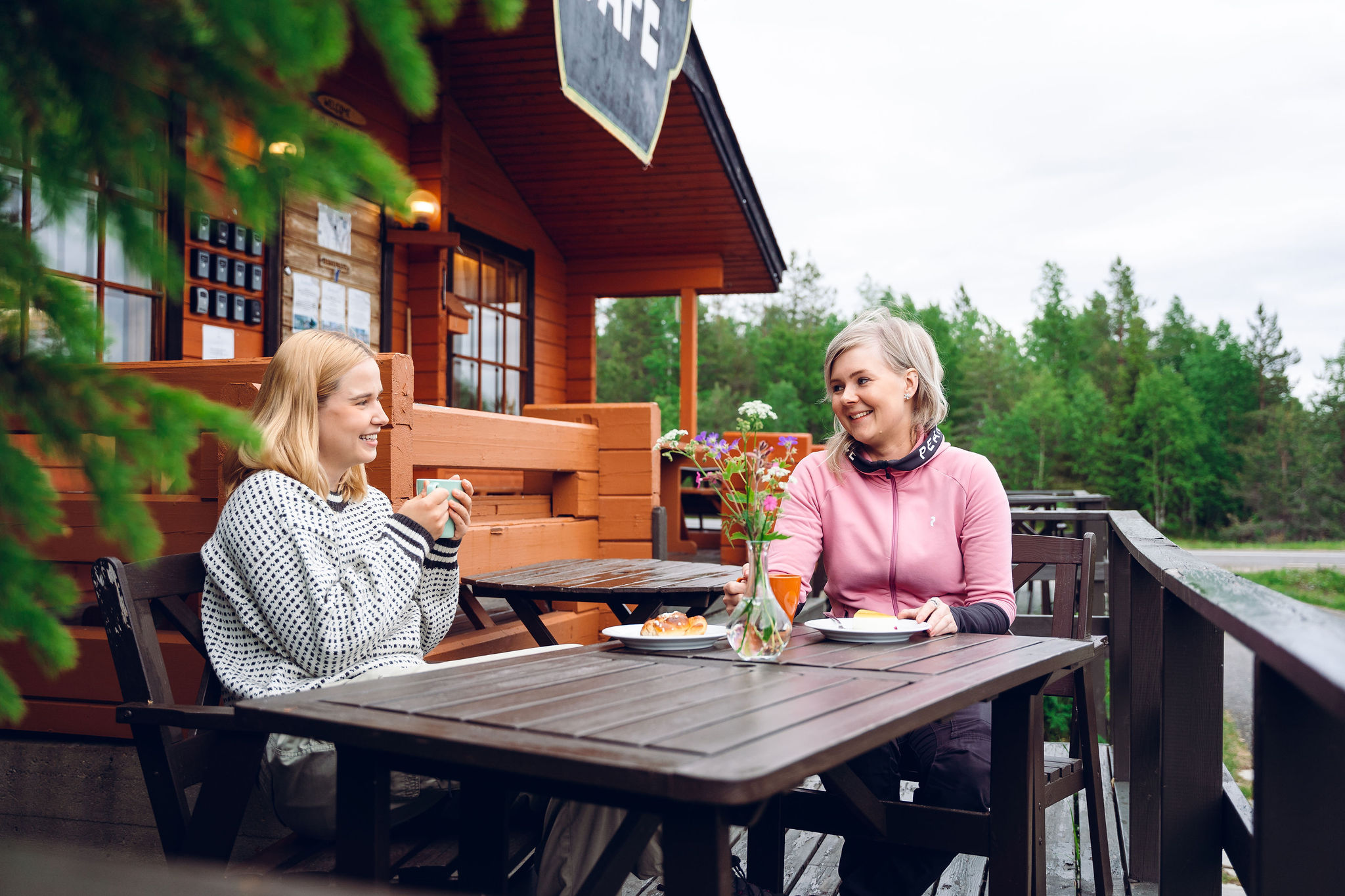 Café-Souvenirs
Delicious homemade pastries and savoury snacks are served at Peurasuvanto café. In addition to this, you can also enjoy a daily meal.
You can also get cold drinks to freshen up a hot Summer day or warm up with a hot beverage.
Peerâ Company Agreement
Peerâ Hotels & Cottages is a business customer's best friend when it comes to accommodation & meeting services. That's why it makes sense that we offer business travellers and experienced meeting goers extra benefits built on a solid basis to help you get the most out of your workday.
We are your home away from home. We are one family.
OTHER USEFUL TIPS FOR YOUR STAY
We are one Family!
PEERÂ. THIS CURIOUS WORD COMES FROM THE INARI SÁMI LANGUAGE MEANING FAMILY. WHY HAVE WE CHOSEN THIS WORD AS THE NAME OF OUR ACTIVITY? THERE'S TWO REASONS FOR THIS.