---
Now that the accommodation is settled, we should know what to eat.
You will find introductions of our own and our partner companies' dining services below, so that you can plan your stay as a whole.
---
Breakfast
The most important meal of the day. The cottages offer private kitchens, the equipment varying depending on the category of the cottage. But wouldn't it be nice, if you wouldn't have to worry about breakfast and sit at a ready table?
In Our café-restaurant we also serve breakfast for guests, who have placed their breakfast command the previous evening.
Lunch & dinner
Beside salty snacks, we serve homecooked meals in our café-restaurant daily. Here are a few examples:
hearty soups
slow-cooked casseroels
salty pies & wraps
Come and have a taste!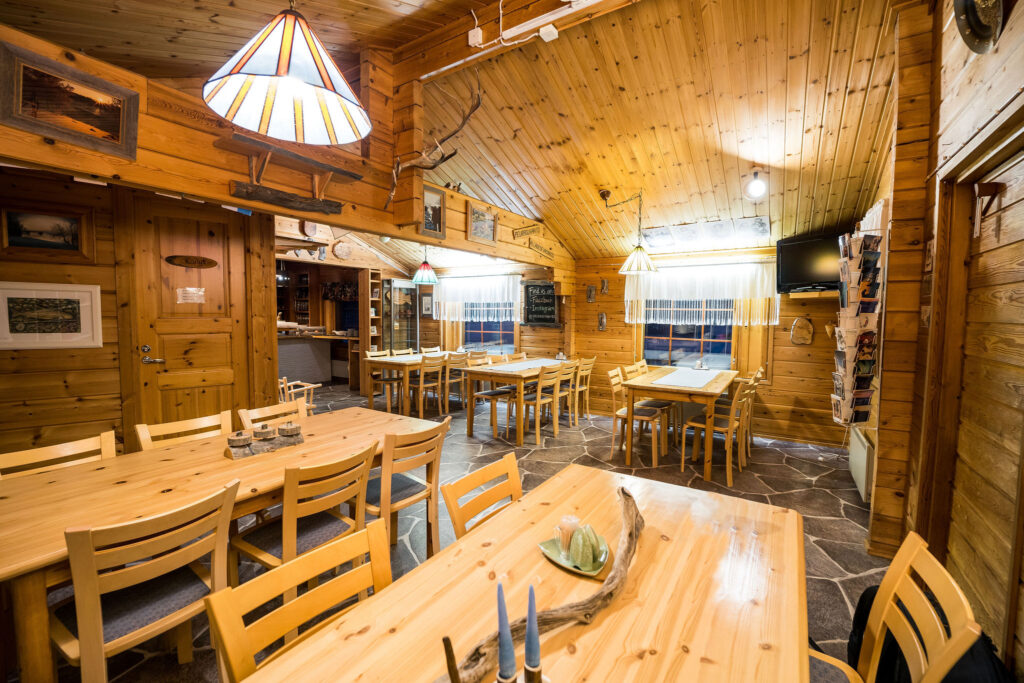 Café shop
In our café, you will also find a selection of basic groceries, snacks and drinks. Our café has alcohol selling permits and we also sell refreshing cottage drinks to go!
You can get to know our selection at the café.
Dining for groups
We organise lunches & dinners for groups on demand. Full & half board packages can also be organised (breakfast, lunch & dinner) according to the client's wishes.
Contact us and let's work on a dining package fit for Your needs!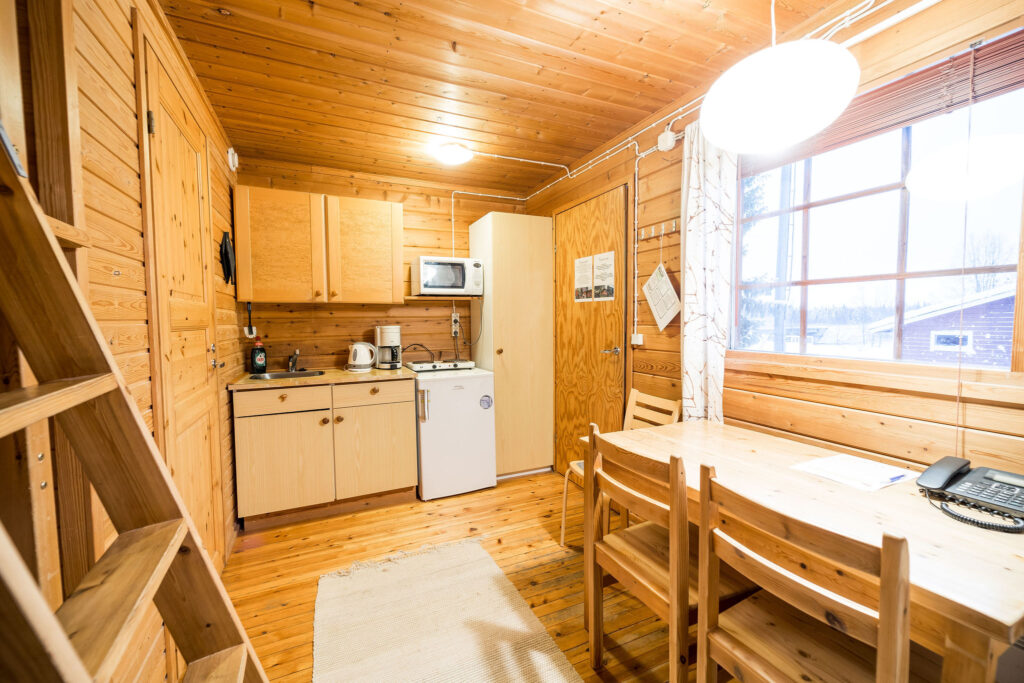 Own kitchen & traditional hut
Each cottage offers its own kitchen, where you will find that the equipment varies depending on the cottage category. If you wish, it is possible to cook your own meals at Peurasuvanto. Nevertheless, we are happy to help at the café, if your cooking enthusiasm winds down.
At Peurasuvanto you will also find a traditional Lappish hut, available to the free use of our customers. In the hut you can cook a delicious meal on open fire, firewood is available at the spot.
---
Call us, we are happy to help further!
---