Accommodation contacts
+358 (0)10 230 5800
info@peurasuvanto.fi
Ivalontie 5086, 99600 Sodankylä
Finland
Café contacts
+358 (0)41 313 3921
peurasuvantocafe@gmail.com
Ivalontie 5086, 99600 Sodankylä
Finland
Opening hours
Accommodation bookable: Mon-Sun 8am-6pm
PLEASE let us know if you are coming outside these hours.
+358 (0)10 230 5800
Camping & Caravan only from Café-Restaurant.
Café-restaurant is open 10am-5pm
1.11.2023-28.2.2024 café closed, Elina and James will return in March 2024!
Welcome!
---
Serving you at Peurasuvanto café: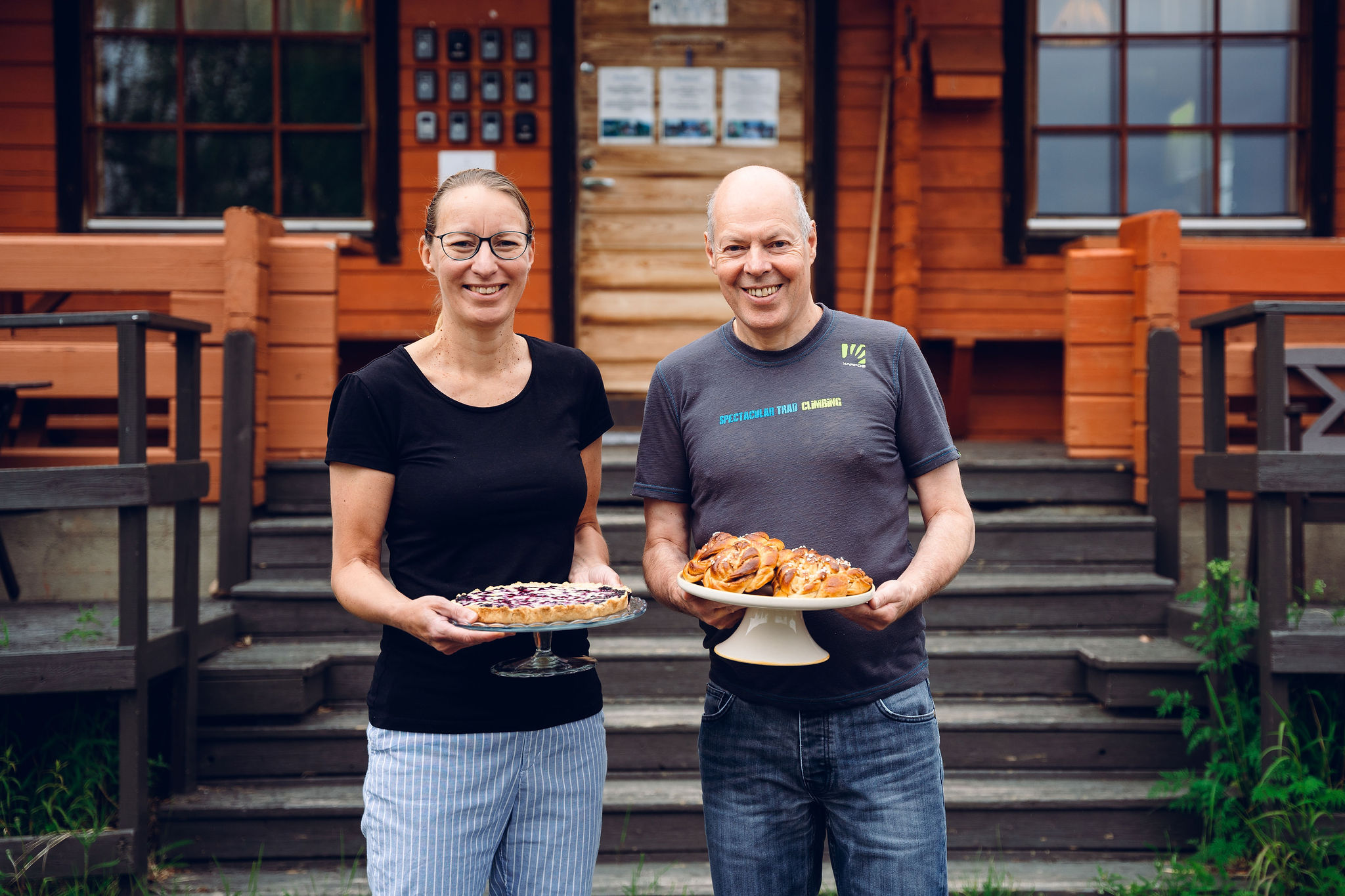 Elina & James
This summer a Finnish-Scottish couple Elina and James welcome you as new entrepreneurs to Peurasuvanto cafe. Both come from a backround in tourism, Elina as a willderness guide from Kuusamo and James from working in several destinations in Lapland and Europe. For many years it has been a dream of Elina's to live and work in Lapland and James fell in love with Pyhä-Luosto area after spending several winters there.

Our passion for making people happy and love for nature led us to Peurasuvanto where we start now as new entrepreneurs. We look forward to meeting and welcoming our new guests at Peurasuvanto.
We serve you through Sodankylä concerning accommodation: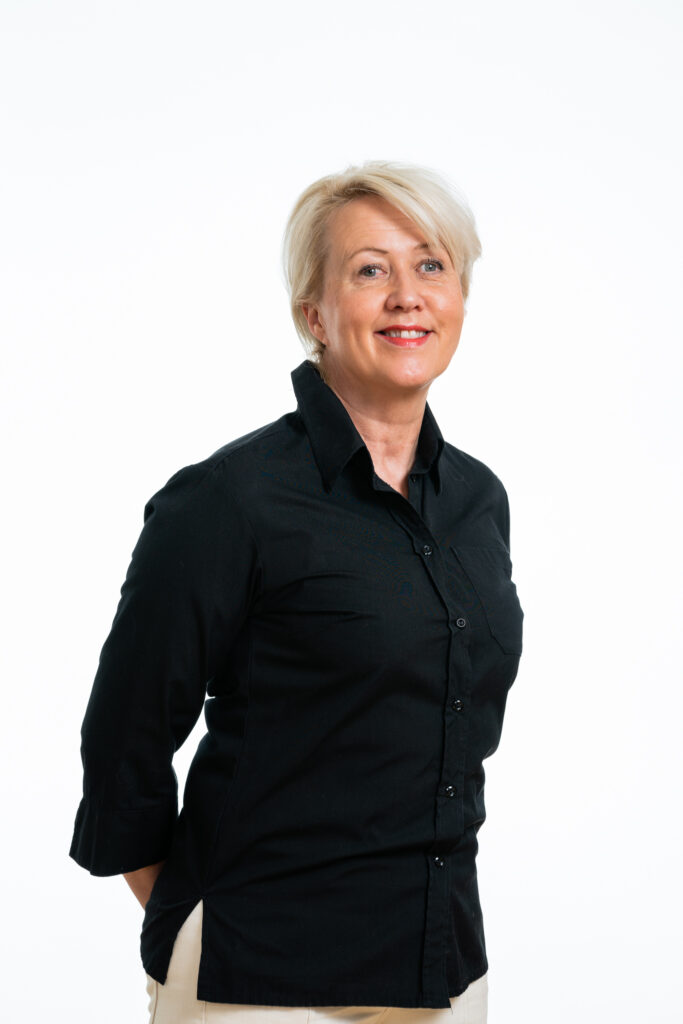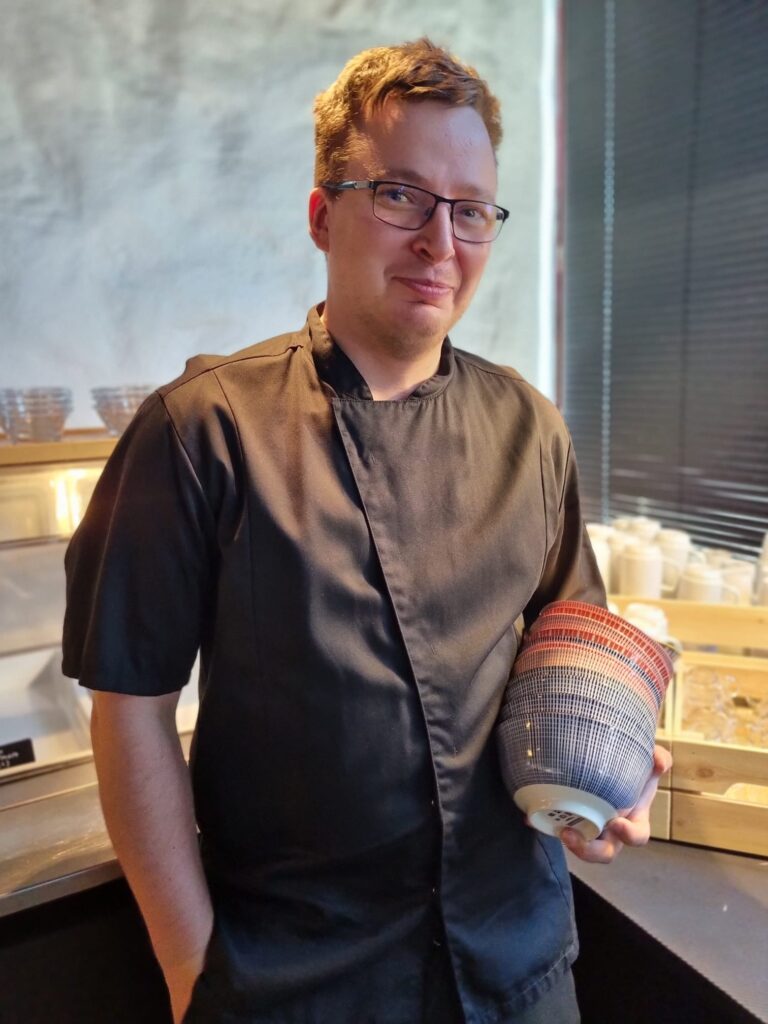 From the nurturing arms of a little village in Sodankylä, this man dove into the sweet depths of kitchen pots and pans. And you can't say he doesn't know his stuff. Calm, certainty, smiles and thought out ideas – some of the things Tuomas offers us as a colleague. May we present to you our new head of kitchen.
Tuomas has extensive experience from surrounding areas' kitchens and his latest steps were as head of kitchen amidst the high tourist season of Rovaniemi – capital of Lapland. From the Lappish capital flying back to his home village, we we're really happy to have Tuomas be a part of our Peerâ family. The change of our kitchen boss was smooth and decisive.
Let's do a little quiz! What do we get when we mix friendliness, helpfulness, a good sense of humour, a sure grip on things, tasty cooking, good ideas and good written and numeric abilities? This is what Tuomas is made of. During his free time we don't see him that much, so let us know if you spot him somewhere.
Sodnkylä's gossip forum hasn't yet made any scandal articles about him, so maybe we should investigate the wears and tears of his dancing shoes' soles a little more closely?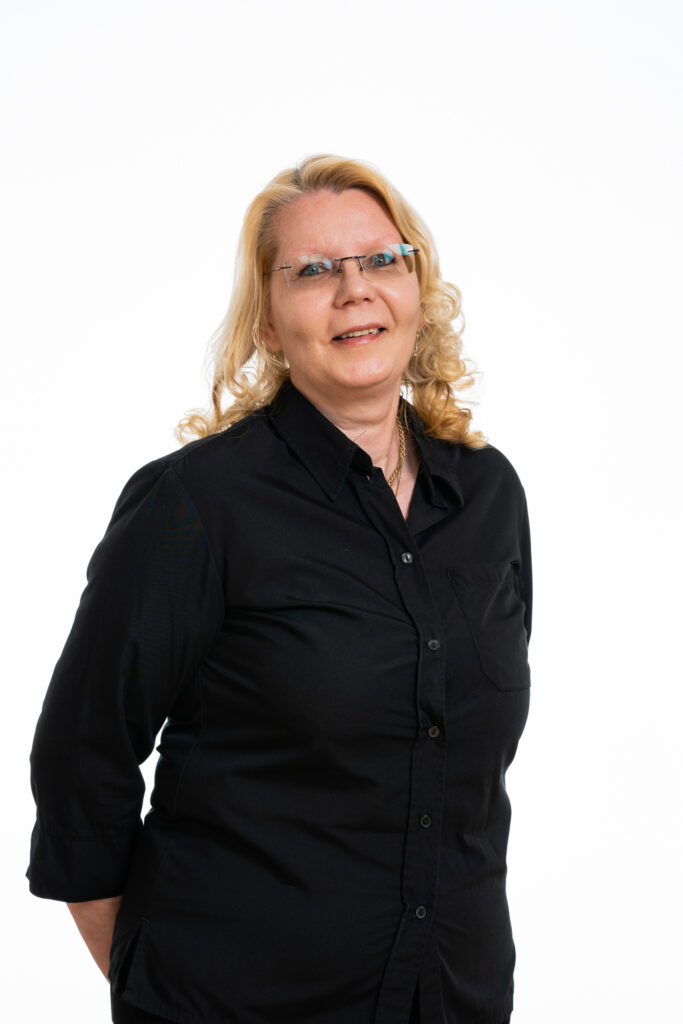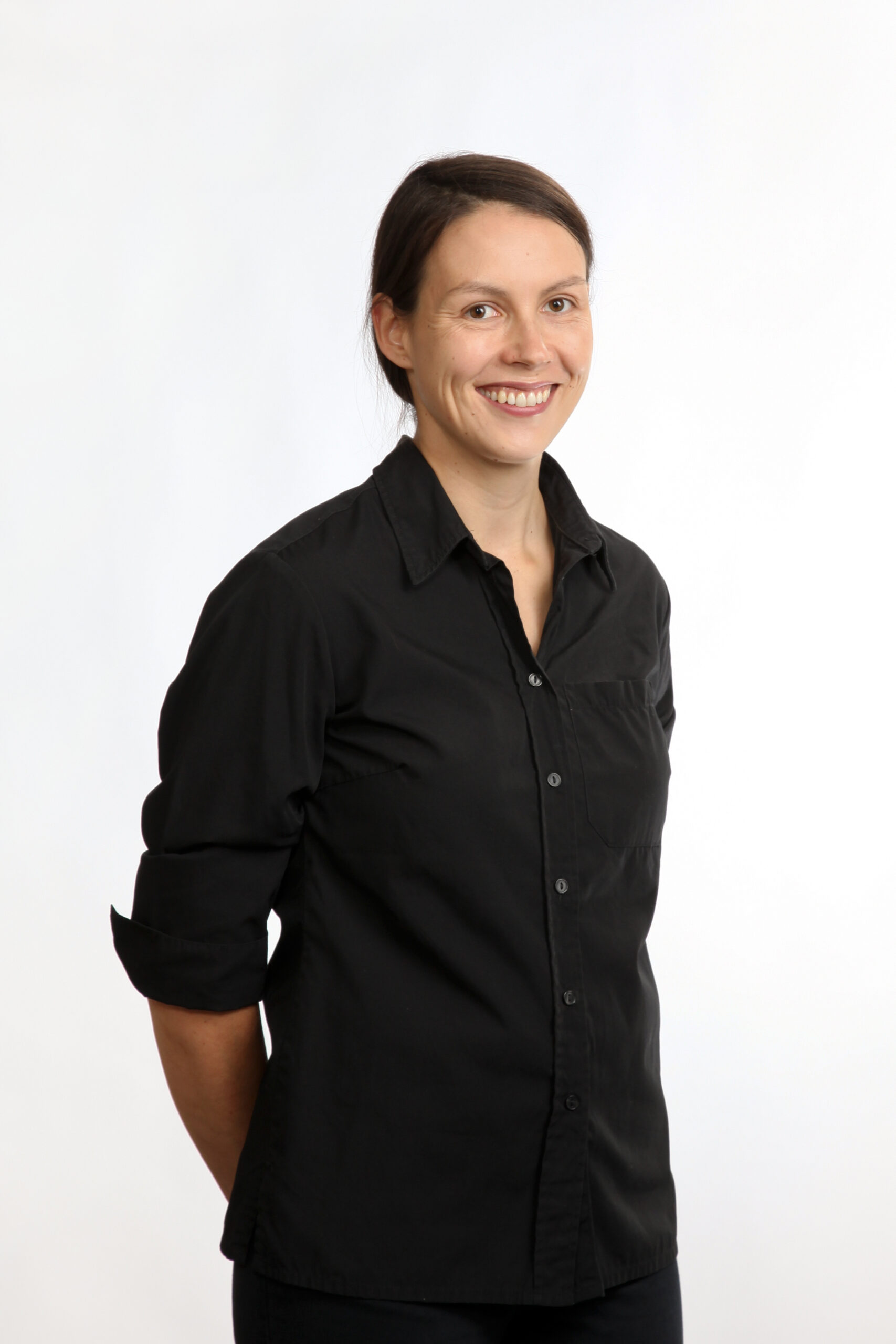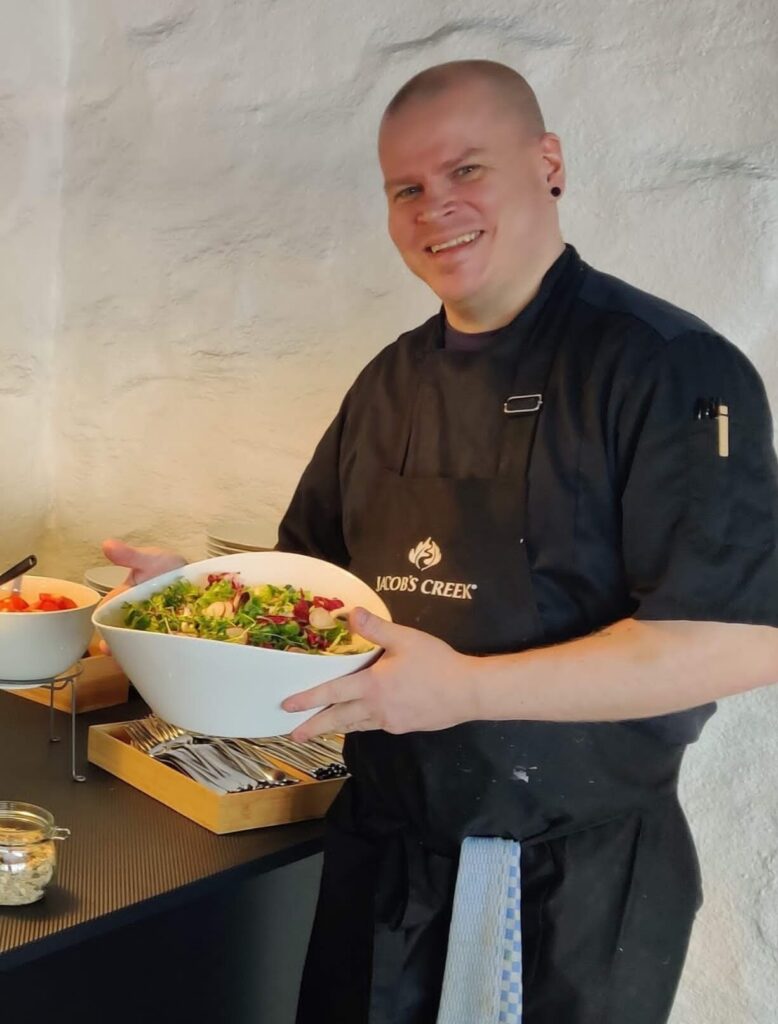 Marko, chef
Road between Sodankylä and Kemijärvi is so long (100km) that it is only in 2022 that we got this guy to be a part of our kitchen crew. But as they say, good things are worth waiting for – no traveller has to starve in this man's care.
He arrives at work without making a sound, gives his colleagues a calm look mouthing a few essential words – and for sure he succeeds to get a smile on his colleagues' faces after all. With patience and a sense of humour he carries out his shifts until the end, but asks the same fair touch and good team spirit from all his colleagues.
There are two things we can't really separate from him, the other one is quality and the other Quality. But we will let him keep both this time.
Marko is not a guy you might have met on the airport of Barcelona or the market square of Kabul but you might cross paths with him next to a nearby forest stream in the depths of the woods. And his stories from Sarajevo and Bosnia-Herzegovina are without comparison. During the coffee break he might take out a wild card and even tell about a trip to the South of Finland. A natural traveller for sure?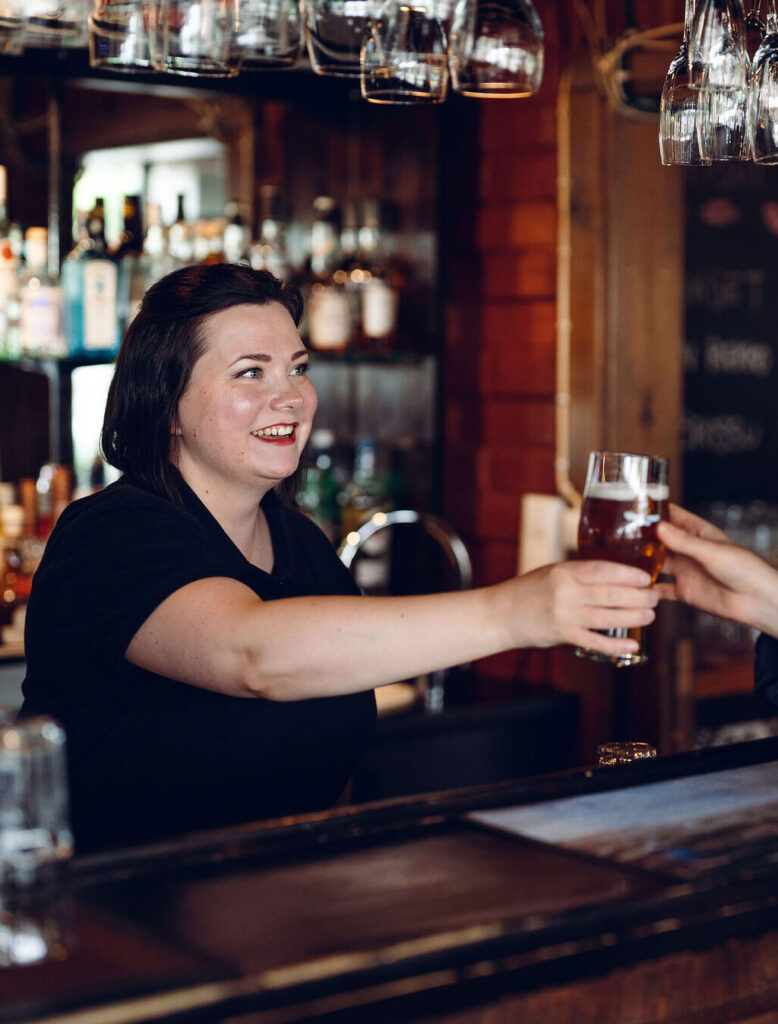 Amanda, receptionist / waitress
Undoubtable star-quality of the service domain with a smile so profound it must come from the heart. "You shouldn't get destabilised because of small things" – maybe I heard this coming from her mouth once – or is it just that her way of working is so sturdy that she carries this bubble of thought above her head at work?
We recruted here somewhere in the crossing of a few roads nearby the hotel, accompanied by flower pots and a planting shovel. You should be open to all kinds of markets when putting up your recruitment office. With your arms in dirt until you elbows, there can't really be anything else than good decisions.
The hectic atmosphere is kept up during her free time by her lovely and well-spoken children and her very ambitious studying. It's a pleasure to see that Amanda wants to take all she can out of her studies – she must be a tough nut for the teachers – in a good sense.
As a colleague she brings joyful humour, precise questions, probelm solving and a trustworthy family memmber to the table. First impressions don't let you down, it only continues. As a mother of three, her commands are hard enough even in the hustle and bustle of the bar. So don't even start with her.